Sheldon Goldman, Senior Managing Director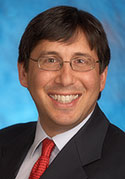 Mr. Goldman has 25 years of experience structuring complex, cross border transactions, with extensive experience in mergers, acquisitions, recapitalizations and restructurings in the US, Europe and South America.
Mr. Goldman provides public and private clients financial and capital markets advisory services in connection with mergers and acquisitions and capital raising efforts. Most recently, Mr. Goldman advised leading companies in the maritime sector in various transactions, including debt and equity raises, tender offers and strategic acquisitions, with transactions valued in excess of $5.0 billion. Mr. Goldman has senior relationships in the US and Europe and currently serves as Deputy Chairman of IRF European Finance Investments Ltd., an investment company that trades on the Specialist Fund Market of the London Stock Exchange.
Mr. Goldman focuses on a number of asset-intensive industries relating to commodities. Active in the Capital markets, he was instrumental in launching special purpose acquisition companies as an institutional product and creating the "EuroSpac" on London's AIM market.
Mr. Goldman has developed unique insight into operational issues of companies having served as a Board member and executive officer of a public telecommunications company where he helped transform the European telecommunications environment through constructing a pan-European fiber optic network and growing the company from 75 to over 2,000 employees in Europe and the US. Mr. Goldman also served as CEO of a service provider to US telecommunications companies which he restructured and sold.
A lawyer by training, Mr. Goldman clerked at the United States Tax Court and later specialized in corporate and securities law, focusing on complex structures in heavily regulated industries. Mr. Goldman graduated with a BA from Yeshiva University in 1981, a JD from Benjamin N. Cardozo School of Law in 1984 and a Master's in Tax Law from Georgetown University Law Center in 1985.